Stanford Summer School success for College Merthyr Tydfil learners
Two College Merthyr Tydfil learners have successfully gained a place on the prestigious Stanford 'Artificial Intelligence Intensive' (AI) Summer School.
Joseph Hopkins and Cris Dignadice, both A level learners at the college and both past pupils of Bishop Hedley Catholic High School, will be fortunate to join this elite on-line programme, which is developed and taught exclusively by Stanford alumni and graduates specialising in AI.
The programme, which is part of the Stanford Summer Session, aims to provide high-achieving and ambitious students a transformative educational experience delivered by a world-class university. Through a range of live video classes and collaborative projects, they will have the opportunity to learn all about AIs core technologies, applications, foundational concepts and programming tools, whilst at the same time gaining an understanding of the cutting-edge research, developments and innovations in this area.
Cris and Josepth, who are both studying Engineering, Physics and Maths at the college, are also part of the college's dedicated programme for More Able and Talented learners. Both learners  will have the opportunity to join learners around the world throughout June and July to develop their knowledge and skills around Artificial Intelligence.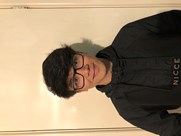 Commenting on his achievement, Cris Dignadice said "I am grateful to have the opportunity to participate in a programme where we're able to learn and express ourselves in a field which will potentially have a big impact in our future."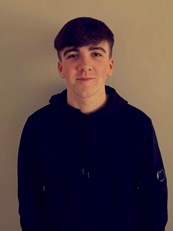 Joseph commented "I'm very grateful for this opportunity to engage with such a high profile university and look forward to working alongside Stanford on a project relevant in today's world."
Physics Tutor Martin Thomas expressed his delight at both learner's achievements: "Cris and Jospeh are fantastic students who thoroughly deserve a place on this elite programme. They are both unquestionably talented but also exceptionally hard workers who take advantage of every opportunity available to enrich their studies. I wish them all the very best and I'm sure they will shine during their time at the Summer School."
Chris Ford, Director of Learning at The College Merthyr Tydfil, commented "The College has a unique programme for more able and talented students which aims to stretch their skills and abilities, provide them with a taste of university life and inspire them to consider progression opportunities that they may have previously thought were above them. Cris and Joseph's achievements are a great example of the success of this programme."